Visual identity is a fundamental strategic piece for businesses that want to build a relevant, attractive and differential brand.
"A bad or outdated visual identity will be
It looks just like a messy, dusty store."
Guillermo Centurión. Crater
The importance of visual identity
The visual identity of a brand is much more than a logo. Thanks to creativity and design, the visual identity of a company worked in a professional way makes the brand more attractive and increases its capacity for differentiation.
The objective is to have a brand with a greater capacity to be remembered, adapted to today's visual codes and with the capacity to function correctly for a longer period of time.
Who needs a Visual Identity?
A document whose purpose is to have in one place the guidelines and forms of use of the visual identity of a brand for its application in all elements and supports. It is a document of continuous use for the professionals who manage the brand.
This document is customized for each brand.
What can the visual identity of today's brand include?
TEFL Course Spain is a brand specialized in training native English speakers to teach English classes all over the world.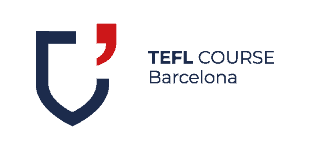 Visual identity of a brand.
Visual identity of a company.
Our work process
We have been cultivating our skills for years to increase the quality of our services every day and offer your brand the best results.
01.
Analysis
Initial
Understand your business to bring out the way your brand should be expressed.
02.
Design of a proposal
We create an attractive visual universe that conveys the strengths of your business.
03.
Validation of
the idea
We validate that we have hit the key of what we want to say and what we need to communicate.
04.
Identity Development
We develop the brand elements and key pieces to connect with your customer.
05.
Application
We give you the tools you need to apply identity at every touch point.
Do you have any projects
in mind?
Book a session
free strategy
Schedule a 100% free strategy session with a consultant from the team so that we can learn about your project and find the best way to make it grow.
We have helped create, reinvent and build businesses that compete in different categories.